EMILIANO TREVIÑO GUERRERO
Emiliano Treviño Guerrero, es originario de Ciudad Valles, municipio de la Huasteca Potosina (San Luis Potosi, México). Egresado de la licenciatura de "Producción Audiovisual Publicitaria" dentro de la Facultad de Artes Visuales de la Universidad Autónoma de Nuevo León.
​
Es el fundador de SHARING IDEAS DAY (SID) un foro masivo gratuito enfocado a jóvenes estudiantes. Su eje temático son conferencias de emprendimiento, liderazgo y motivación impartidas por profesionales exitosos con el fin de inspirar a las nuevas generaciones siempre de manera gratuita.
​
En Ciudad Valles se realiza la primera edición SID 2016, en el Teatro José Manuel Othón en la UASLP-ZH y benefició a cerca de 600 estudiantes de la región.
​
La segunda edición, SID 2017, se realizó en la capital del estado de San Luis Potosí en conjunto con el Instituto Potosino de la Juventud recibiendo poco más de 1000 jóvenes potosinos en el auditorio más importante del estado, el Centro Cultural Universitario Bicentenario de la UASLP.
​
La tercera edición, SID 2019, logro reunir gratuitamente a jóvenes de Nuevo León a intercambiar ideas con emprendedores exitosos. Este evento se realizo en el Teatro de la Ciudad de San Nicolas el 7 de diciembre y tuvo la participación de 400 personas.
​
Además, ha organizado diversos eventos de networking para aproximadamente 200 personas en Ciudad Valles y Monterrey.
​
La UANL seleccionó a SID como una de las 200 mejores ideas de la comunidad universitaria.
​
Debido a su liderazgo y el proyecto que dirige, ha sido seleccionado para representar a su comunidad en diversos foros de jóvenes líderes como el "Foro Nacional de Juventud 2016" organizado por el Organismo Internacional de Juventud para Iberoamericana y el Instituto Mexicano de la Juventud en Acapulco, Guerrero. Y "Viral 2016" en Tijuana, Baja California organizado por la Red Viral.
​
Tambièn representado a México internacionalmente siendo uno de los 1500 jóvenes seleccionados por la Federación Rusa para participar en uno de los programas regionales del "World Festival for Youth and Students 2017" en la ciudad de Ekaterimburgo, teniendo estancia también en Moscú y Sochi.
​
Fue premiado al Mérito Civil 2017 por parte del H. Ayuntamiento de Ciudad Valles en la categoría especial "Juventud Emprendedora" por su emprendimiento social.
​
​
En 2018 fue uno de los cuatro jóvenes mexicanos seleccionados por la Alianza del Pacifico para el programa de emprendimiento, donde tuvo como objetivo asesorar a jóvenes con proyectos, teniendo una estancia de un mes en Bogotá, Colombia.
​
En el 2019 se le otorgo ser uno de los 15 jóvenes delegados de Mexico en el "Forum for Cooperation, Understanding and Solidarity" (FOCUS: US-MEX) que tuvo lugar en el Instituto Tecnologico Autonomo de Mexico (ITAM) en enero, y en abril en la Universidad de Stanford, California.
​
​
Estos logros le han permitido ser invitado a compartir sus experiencias en foros para jóvenes que tienen deseos de superarse.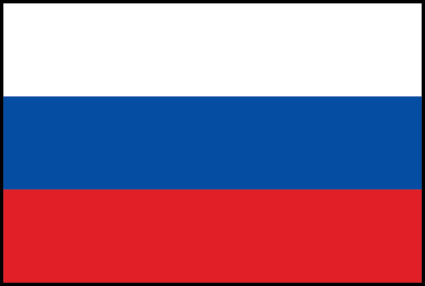 Emiliano Treviño Guerrero, was born in Ciudad Valles, SLP, Mexico. He is graduated of "Audiovisual Advertising Production" bachelor degree at the Faculty of Visual Arts of the Universidad Autónoma de Nuevo Leon.
​
​
He is the founder of the SHARING IDEAS DAY (SID) project, a massive free forum focused on young students with an axis of entrepreneurship, leadership and motivation conferences given by successful professionals in order to inspire the new generations.
​
The first SID 2016 edition was held In Ciudad Valles, at the José Manuel Othón Theater in UASLP-ZH College and it was of a help to 600 students in the region.
​
The second edition, SID 2017, was held in the state capital of San Luis Potosí in conjunction with the State Youth Institute on November 29th, having an attendance number of more than 1000 "potosinos" young in the most important auditorium of the state, the UASLP College´s Cultural Center.
​
The third edition, SID 2019 met young people free of charge with from Nuevo León and exchange ideas with successful entrepreneurs. This event was held at the Teatro de la Ciudad de San Nicolás on December 7 and had the participation of 400 people.
​
He has also organized several networking events for approximately 200 people in Ciudad Valles and Monterrey.
​
The SID project was selected by the UANL (Nuevo Leon's State College) as one of the 200 best ideas of the university community.
Due to his leadership and the project he leads, he has been selected to represent his community in various forums of young leaders such as the "National Youth Forum 2016" organized by the International Youth Organization for Ibero-America and the Mexican Institute of Youth in Acapulco Guerrero, and "Viral 2016" in Tijuana, Baja California organized by the Viral Network.
​
He was a representative of Mexico as one of the 1500 young people selected by the Russian Federation to participate in one of the regional programs of the "World Festival for Youth and Students 2017" in the city of Yekaterinburg, also staying in Moscow and Sochi.
​
He was awarded the "2017 Civil Merit" by the City Council of Ciudad Valles in the special category "Entrepreneurial Youth" for his social enterprise.
​
​
In 2018 he was one of the four young Mexicans selected by the "Alianza del Pacifico" (Pacific Alliance) for the entrepreneurship program, where he aimed to advise young people with projects, having a one-month stay in Bogotá, Colombia.
​
In 2019 it was granted to be one of the 15 young delegates from Mexico in the "Forum for Cooperation, Understanding and Solidarity" (FOCUS: US-MEX). it was in January at the Instituto Tecnologico Autonomo de Mexico (ITAM) and in April at Stanford University, California.
​
​
Because of these achievements, he has been invited to share his experiences in forums for young people who have a desire to excel.